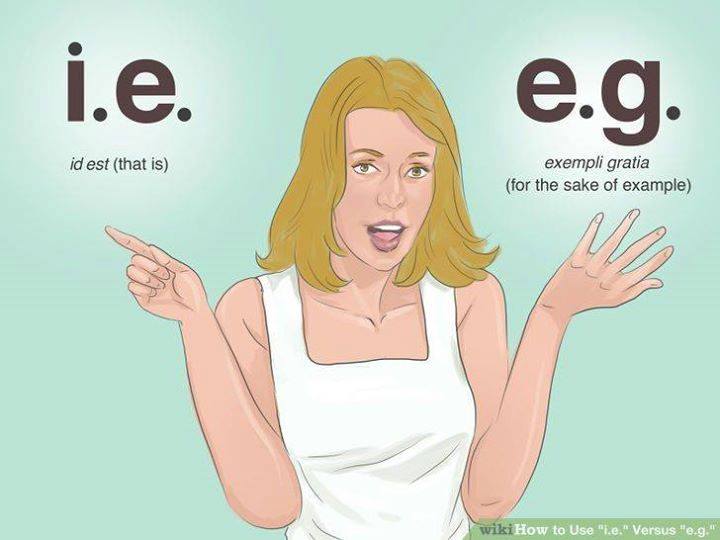 I.e. and e.g. are both Latin abbreviations.

I.e. is the abbreviation for id est and means "in other words.": "The hotel is closed during low season, i.e. from October to March."

E.g. stands for exempli gratia and means "for example."
"You should eat more food that contains a lot of fibre, e.g. fruit, vegetables, and bread"
A bejegyzés trackback címe:
A hozzászólások a vonatkozó jogszabályok értelmében felhasználói tartalomnak minősülnek, értük a szolgáltatás technikai üzemeltetője semmilyen felelősséget nem vállal, azokat nem ellenőrzi. Kifogás esetén forduljon a blog szerkesztőjéhez. Részletek a Felhasználási feltételekben és az adatvédelmi tájékoztatóban.