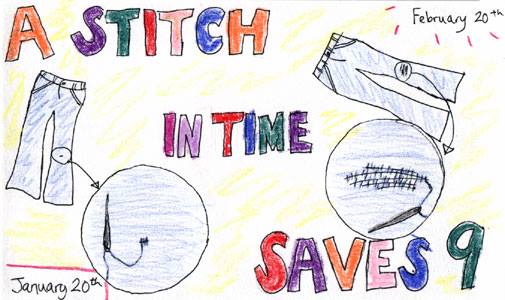 A stitch in time saves nine / Amit ma megtehetsz, ne halaszd holnapra

It is better to act or deal with problems immediately, because if you wait and deal with them later, things will get worse and the problems will take longer to deal with
A bejegyzés trackback címe:
A hozzászólások a vonatkozó jogszabályok értelmében felhasználói tartalomnak minősülnek, értük a szolgáltatás technikai üzemeltetője semmilyen felelősséget nem vállal, azokat nem ellenőrzi. Kifogás esetén forduljon a blog szerkesztőjéhez. Részletek a Felhasználási feltételekben és az adatvédelmi tájékoztatóban.