34 évvel ezelőtt ezen a napon (december 8-án) hunyt el John Lennon, akit New Yorkban, saját háza előtt lőtt le Mark Chapman.
A The Chive magazin tavaly néhány kevésbé ismert tényt közölt Lennonról, melyek közül 10-et itt olvashatsz el a teljes lista pedig ezen a linken található:
http://thechive.com/2014/10/10/a-few-little-known-facts-about-john-lennon-18-photos/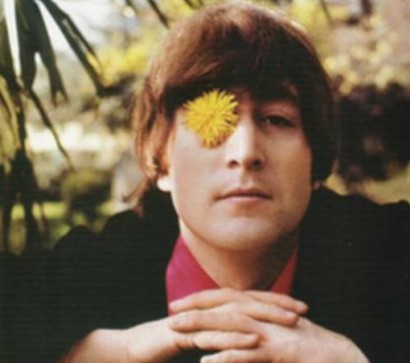 1. Lennon often said he'd rather have been a member of Monty Python than The Beatles.
Lennon gyakran mondta azt, hogy szívesebben lenne a Monty Python társulat tagja, mint a Beatlesé.
2. Lennon would drink 20 to 30 cups of tea or coffee every day.




Lennon 20–30 csésze kávét vagy teát ivott naponta.
3. It was Bob Dylan who introduced marijuana to Lennon and The Beatles.
Lennonnal és a The Beatles tagjaival Bob Dylan ismertette meg a marihuánát.
4. Lennon found out later in life he was dyslexic.
Lennon már jócskán felnőttkorában tudta meg, hogy diszlexiában szenved.
5.The last photograph taken of John Lennon while he was living was this one here, taken with his killer, Mark David Chapman.
Lennonról halála előtt néhány perccel korábban készült az utolsó fotó. Ezen gyilkosával, Mark David Chapmannel látható, amint autogrammot ad neki.
6. Without glasses, he was legally blind.
Szemüveg nélkül szinte semmit nem látott.
7. John Lennon hated his own singing voice.
Lennon utálta a saját énekhangját.
8. He loved to play Monopoly.
Imádott Monopoly-t játszani.
9. John was expelled from school for misbehavior at age 5.
Johnt 5 éves korában kitették az óvodából, rossz magaviselete miatt.
10. He was the only Beatle who didn't become a full-time vegetarian.
Lennon volt az egyetlen olyan Beatles-tag, aki nem lett vegetáriánus.
source: thechive.com; nyest.hu
A bejegyzés trackback címe:
A hozzászólások a vonatkozó jogszabályok értelmében felhasználói tartalomnak minősülnek, értük a szolgáltatás technikai üzemeltetője semmilyen felelősséget nem vállal, azokat nem ellenőrzi. Kifogás esetén forduljon a blog szerkesztőjéhez. Részletek a Felhasználási feltételekben és az adatvédelmi tájékoztatóban.