Tegnap - január 12-én - volt Agatha Christie halálának 38. évfordulója. Az alábbi összeállításban 8 olyan dolog szerepel, amit eddig talán nem tudtál róla: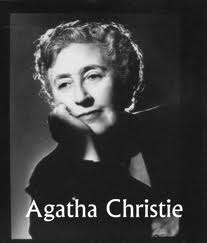 1. With between 2 and 4 billion works sold, she is bested only by William Shakespeare and the Bible.
Eladott könyveinek számát 2 és 4 milliárd közé becsülik, csak a Bibliából és Shakespeare műveiből adtak el többet.
2. Christie is the most translated novelist in history. Her books were published in 44 languages.
Agatha Christie a legtöbb nyelvre lefordított szerző. Könyvei 44 nyelven jelentek meg.

3. Six publishers rejected the manuscript before it was eventually published in 1920.
Hat kiadó utasította el a kéziratát, mielőtt 1920-ban végül kiadták első könyvét.
4. When she killed the character off in 1975's Curtains, The New York Times ran a full page obituary. Hercule Poirot remains the only fictional character ever given such treatment by the newspaper.
Amikor 1975-ben a Függöny c. könyvében Hercule Poiret meghalt, a The New York Times egész oldalas gyászjelentést szánt a hírnek. Poiret minden idők egyetlen regényhőse, akinek a lap, ilyen módon állított emléket.
5. She also published romances under the name Mary Westmacott.

Mary Westmacott néven romantikus könyveket is írt.
6. During WWII, she worked in a hospital pharmacy. She there began acquiring a knowledge of poisons that would serve her novels well.
A II. világháború idején egy kórház gyógyszertárában dolgozott. Itt szerezte be ismereteit azokról a gyógyszerekről és mérgekről, melyekről aztán könyveiben is gyakran írt.
7. The Mousetrap has the longest theatrical run, it opened at the Ambassadors Theatre in London on November 25, 1952 and it is still on stage.
Az Egérfogó minden idők leghosszabb ideje futó színpadi előadása, melyet először 1952 november 25-én mutattak be a londoni Ambassadors Színházban és még mind a mai napig műsoron van.



8. Reportedly she said: 'An archaeologist is the best husband a woman can have because the older she gets the more interested he becomes in her'.
Állítólag azt mondta: "A régész a legideálisabb férj, mert minél jobban öregszel, annál inkább érdeklődik irántad."

A bejegyzés trackback címe:
A hozzászólások a vonatkozó jogszabályok értelmében felhasználói tartalomnak minősülnek, értük a szolgáltatás technikai üzemeltetője semmilyen felelősséget nem vállal, azokat nem ellenőrzi. Kifogás esetén forduljon a blog szerkesztőjéhez. Részletek a Felhasználási feltételekben és az adatvédelmi tájékoztatóban.