Cliff Arnall brit pszichológus 2005-ben hatváltozós matematikai képlettel határozta meg az év legborúsabb hangulatú napját, amit angolul Blue Monday-nak hívnak. A legszomorúbb nap időpontja azóta évről – évre változik, idén épp a mai napra esik.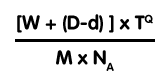 Az alábbiakban néhány, rossz hangulattal kapcsolatos kifejezést olvashatsz:
1. to feel down in the dumps = rosszkedvű, bánatos
She's a bit down in the dumps because she's got to take her exams again.
2. to have a long face = levert, mélabú
Why've you got such a long face?' 'My boyfriend doesn't want to see me any more.'
3. to be cut up about sth / sb = szomorú, letört
Philip was very cut up about his grandmother's death.
4. face like a wet weekend = szerencsétlen, nyomorult
What's wrong with Pete? He's got a face like a wet week-end!
5. to feel blue = bús, boldogtalan
You look like you feel blue. What's the matter?
A bejegyzés trackback címe:
A hozzászólások a vonatkozó jogszabályok értelmében felhasználói tartalomnak minősülnek, értük a szolgáltatás technikai üzemeltetője semmilyen felelősséget nem vállal, azokat nem ellenőrzi. Kifogás esetén forduljon a blog szerkesztőjéhez. Részletek a Felhasználási feltételekben és az adatvédelmi tájékoztatóban.