Ismert cégek, melyekkel nap mint nap találkozunk. De azt is tudod, honnan ered az elnevezésük? Az alábbiakban 10 nemzetközi cég etimológiájáról olvashatsz: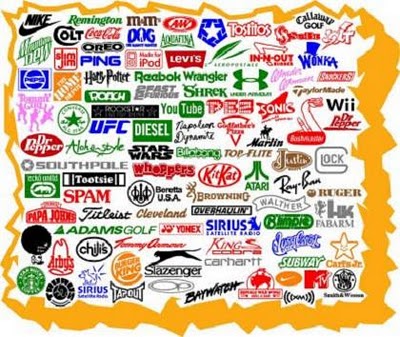 Photo: speaking-colors

1. IKEA
The initials of founder Ingvar Kamprad and the initials of the property and village where he grew up, Elmtaryd Agunnaryd.
2. ADOBE
Named for Adobe creek that ran behind the house of co-founder John Warnock.
3. SHARP
Named after the company's first product, the ever-sharp pencil.
4. NIKE
Named for the Greek goddess of victory.
5. LEGO
From the Danish leg godt, which means to play well.
6. PEPSI
Named from the digestive enzyme pepsin.
7. COCA COLA
Derived from the coca leaves and kola nuts used as flavouring. Coca-Cola creator John S. Pemberton changed the 'K' of kola to 'C' to make the name look better.
8. NOKIA
They adopted the name of the Finnish city Nokia where the company was set up.
9. TESCO
The first three letters of the supplier's name - T. E. Stockwell - and the first two letters of the founder's - Jack Cohen - surname.
10. ADIDAS
Taken from the nickname of founder Adolf Adi Dassler. His brother Rudolf Rudi Dassler, went on to found his own shoe company called Ruda, which later became Puma.
Source: Wikipedia

Vocabulary:
initials [ɪˈnɪʃəl]= kezdbetűk
property [ˈprɒpəti] = ingatlan, birtok
to grow up = felnőni
creek [kri:k] = patak
co-founder = társ-alapító
goddess [ˈgɒdes] of victory = a győzelem istennője
digestive enzyme [daɪˈdʒestɪv ˈenzaɪm]= emésztőenzim
derive from [dɪˈraɪv] = ered, származik valahonnan
coca leave = kokalevél
kola nut = kóladió
flavouring [ˈfleɪvərɪŋ]= ízesítő
to set up = alapítani
supplier [səˈplaɪər]= szállító, ellátó
founder [ˈfaʊndər]= alapító
nickname [ˈnɪkneɪm]= becenév
A bejegyzés trackback címe:
A hozzászólások a vonatkozó jogszabályok értelmében felhasználói tartalomnak minősülnek, értük a szolgáltatás technikai üzemeltetője semmilyen felelősséget nem vállal, azokat nem ellenőrzi. Kifogás esetén forduljon a blog szerkesztőjéhez. Részletek a Felhasználási feltételekben és az adatvédelmi tájékoztatóban.