Ha már mindenhol "breaking news" volt Kate terhessége, akkor itt sem maradhat el a hír.
Néhány mondat a bejelentéssel kapcsolatban - passzív szerkezettel (passive voice). Egészítsd ki a mondatokat az igék megfelelő formájával.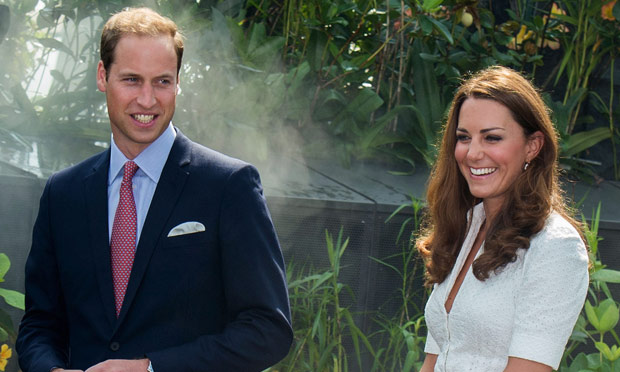 1. The duchess, who is thought to be under 12 weeks pregnant, ………….(expect) to remain at King Edward VII hospital in central London for several days.
2. It is understood the duchess ……..................…(care) for by gynaecologist Marcus Setchell.
3. Catherine and William, who are both 30, ………………………(marry) at Westminster Abbey in April 2011.
4. The duchess …….... last…………(see) in public on Friday when she visited her old school, St Andrew's, in Pangbourne, Berkshire.
5. The Queen, Prince Charles and other members of the Royal Family …………………….(tell) about the pregnancy only earlier in the day.
6. Prince William's brother, Prince Harry, who is serving with the Army in Afghanistan, is thought to …………………………. (tell) in an email.
7. The prime minister said he ............................. (inform) shortly before the public announcement.
8. In Scotland, where the couple …….. officially ………….(know) as the Earl and Countess of Strathearn, the first minister, Alex Salmond, sent "warmest congratulations" and "sincere best wishes".
9. Her immediate diary of engagements for this week ..................... (cancel).
10. The pregnancy ....................... (see) by royal aides, and fans, as an appropriate and fitting end to the Queen's diamond jubilee year.
Source: www.bbc.co.uk; www.guardian.co.uk
Answers:

1. is expected 2. is being cared 3. were married 4. was seen 5. had been told 6. have been told 7. had been informed 8. are officially known 9. has been cancelled 10. will be seen
A bejegyzés trackback címe:
A hozzászólások a vonatkozó jogszabályok értelmében felhasználói tartalomnak minősülnek, értük a szolgáltatás technikai üzemeltetője semmilyen felelősséget nem vállal, azokat nem ellenőrzi. Kifogás esetén forduljon a blog szerkesztőjéhez. Részletek a Felhasználási feltételekben és az adatvédelmi tájékoztatóban.